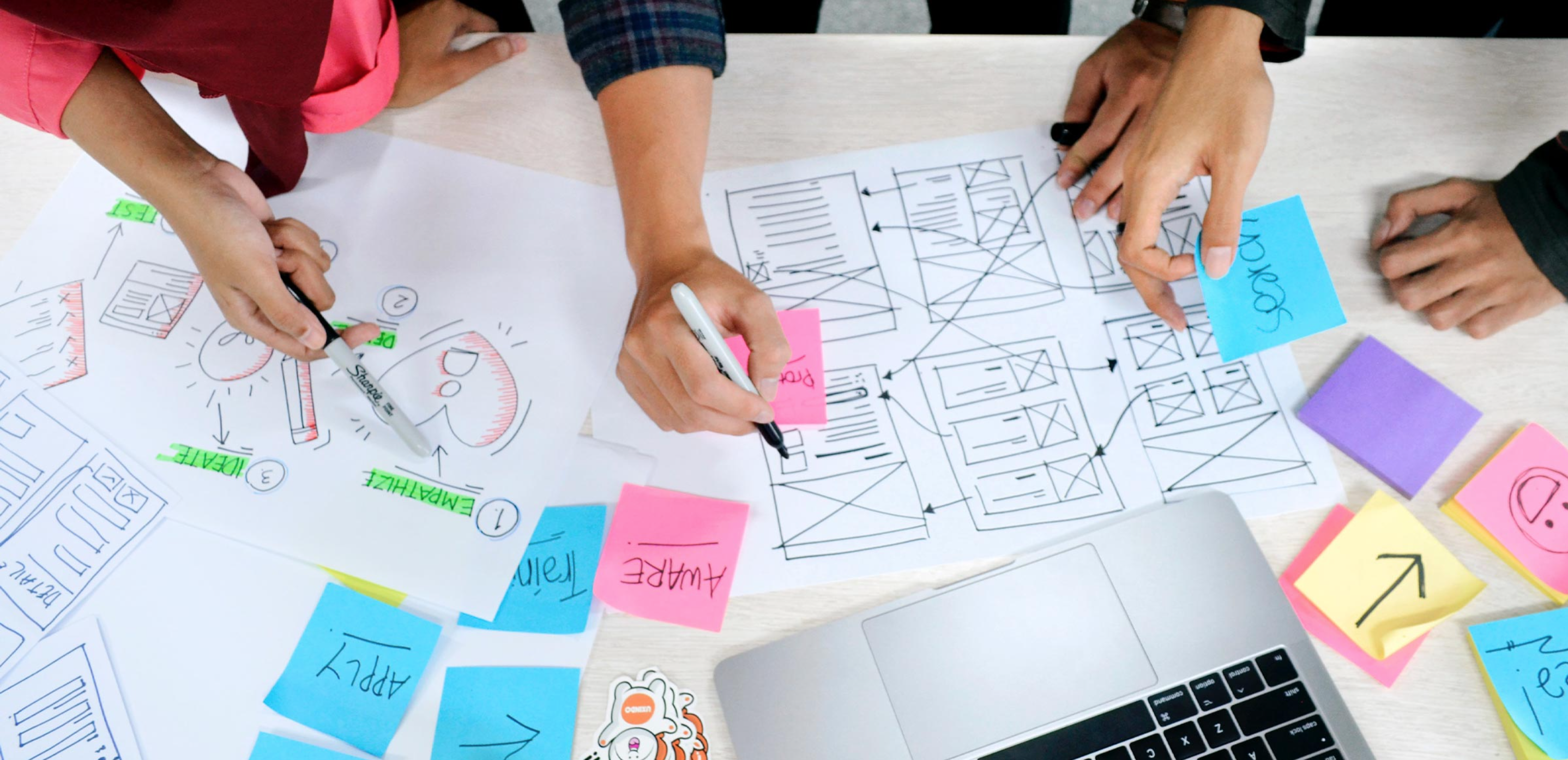 Developing Your Brand Story (Leveraging UX Principles and Human + AI-Enabled Analysis) to Uncover Your Brand's Intrinsic Value and Ignite Your Brand's Purpose
We're curious creative problem solvers who thrive in telling a brand story. The real challenge is to provide value to your user groups which starts by defining a differentiated, credible and compelling brand position. The value we create is not only inherent in the organization itself, but also in the experience surrounding it – content, functionality, and the overall user experience.
We approach brand strategy, positioning and messaging in a non-traditional way – through a combination of our interactive design-thinking workshop, in-depth user-experience research, stakeholder interviews, competitive analysis, inspiration brand analysis and secondary research – leveraging both human and AI-enabled analysis. We help uncover your organization's untapped intrinsic value and reveal new insights, brand positioning, key messages, and content marketing tactics to better demonstrate thought leadership and untapped opportunities for organizations to thrive. 
Our User-Centered Process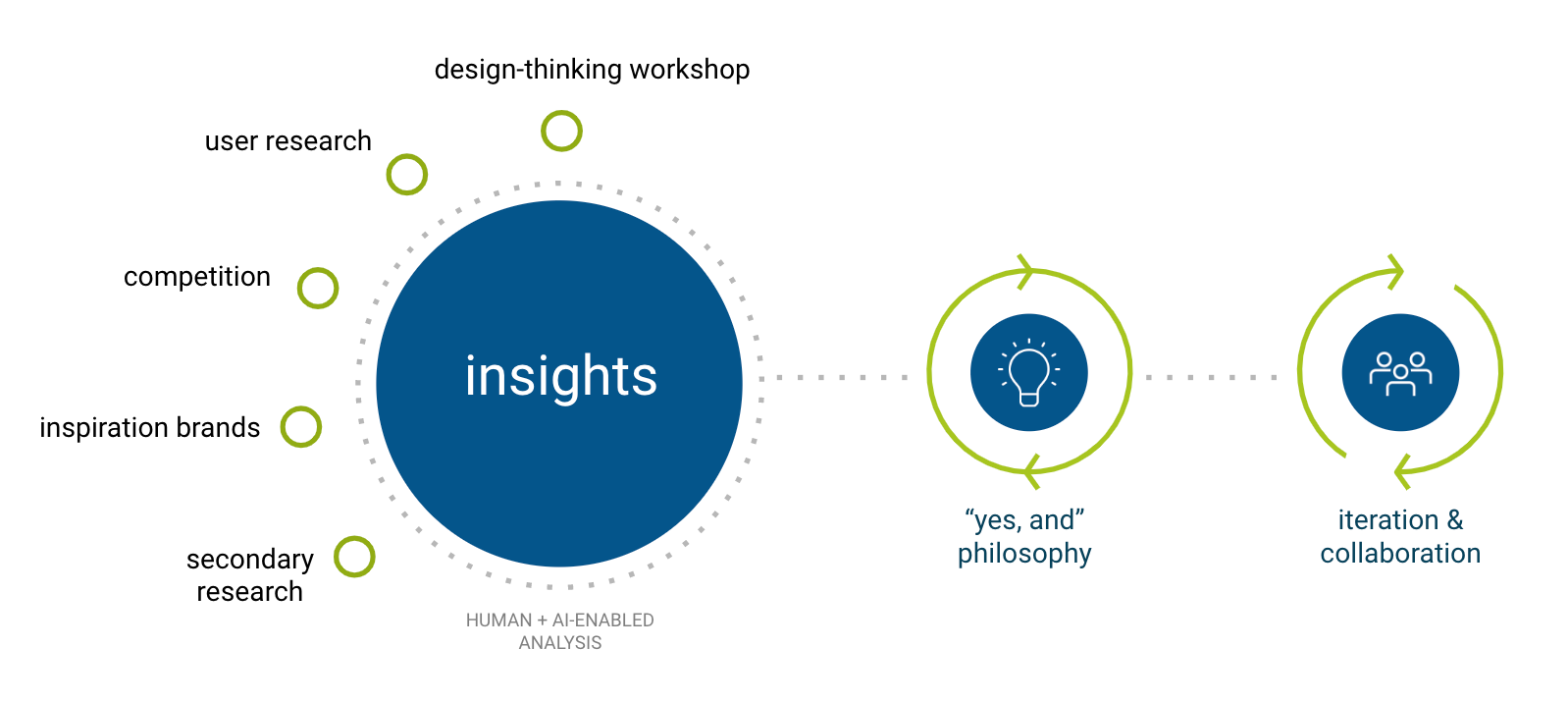 Our approach to brand strategy allows for 2-for-1 opportunities so you can maximize your budget and achieve more, faster. Our brand research around your end customer's motivations and behaviors helps guide and identify whitespace opportunities, AND you get double the value as you can use this combination of brand and UX research as inputs for developing user personas. The ability to conduct the research once, and get twice the deliverables is why so many of our clients choose this direction.
Ultimately, the story you tell about your brand is a part of the overall user experience. Thinking through your brand strategy and whitespace opportunities, we'll execute a memorable brand experience across your digital platforms (website, social, digital, etc) in alignment with your organization's business, marketing, and of course, user goals. 
For a brand that relies heavily on its website as an engagement platform (associations, higher ed, nonprofits, healthcare organizations, etc), understanding your brand's strategic differentiators and how to tell that story is required for an intuitive, intentional and inclusive user experience.
We'd love to walk through our unique approach to brand strategy with you. Request a proposal.