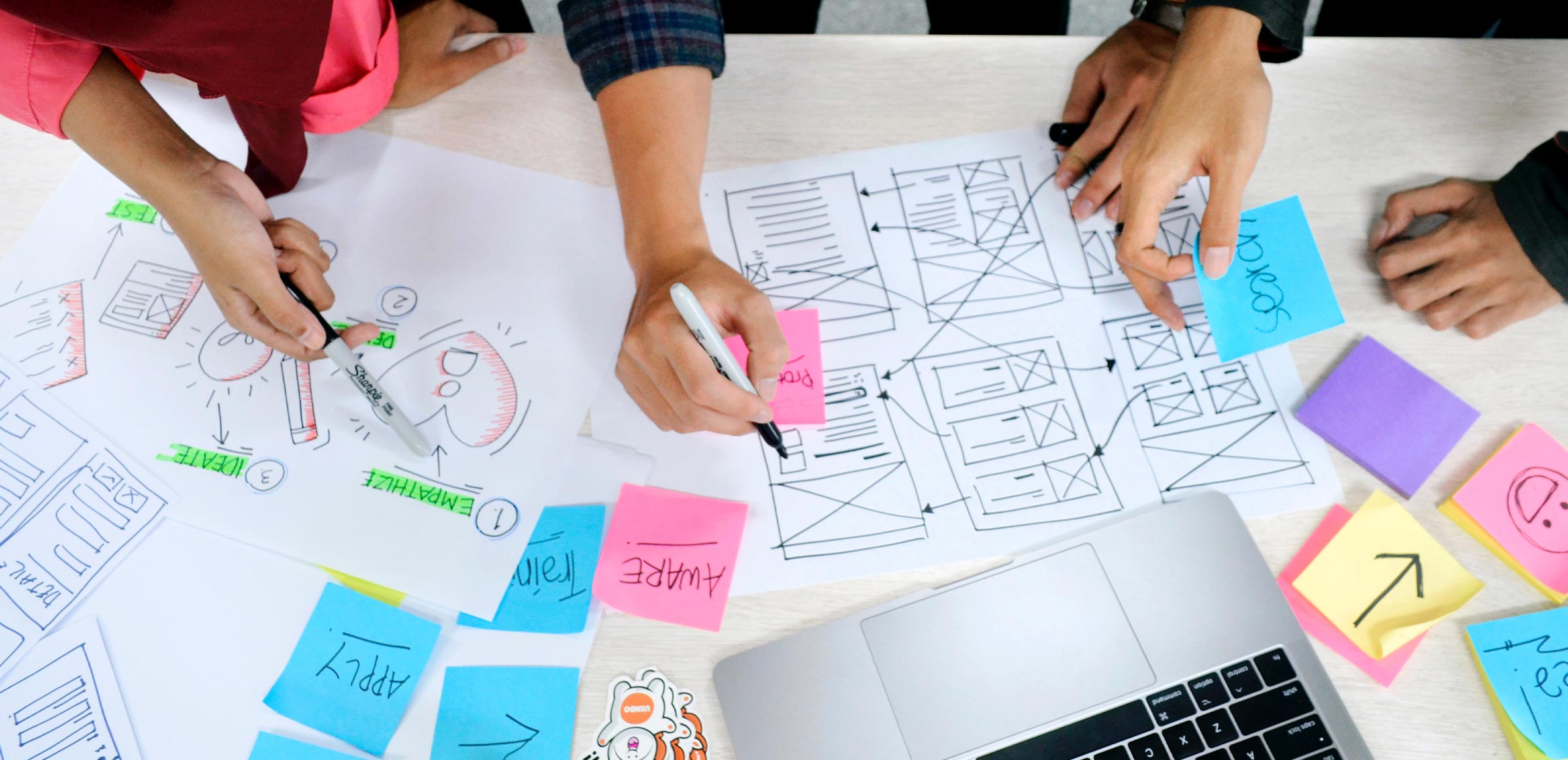 Where great ideas are transformed into something extraordinary.
A careful blending of art and science, we craft compelling brand strategies from audience insights and market analysis that align with your goals. 
Great creative design should make you feel invigorated and inspired. We constantly push our own creativity and the expectations of our clients with our "yes, and" philosophy. 
With 15+ years of experience conducting usability studies, we can quickly test prototypes, UX design comps, navigation terminology, user flows, and comprehension to uncover hidden insights to inform your business strategy and turn white noise into actionable intelligence. 
Our cross-functional team works together on a daily basis to define, prioritize, and develop key system functionality – releasing product features frequently in stages utilizing a Scrum framework. We build websites in Drupal (Acquia), Kentico, Sitecore, and Wordpress.
Certified in accessibility by the International Association of Accessibility Professionals (IAAP), we train content administrators how to create content that is accessible for all and conduct audits on your existing sites to improve accessibility. 
Deliver enterprise-level website maintenance and support for Drupal, WordPress, Kentico and Sitecore platforms, including security updates, feature enhancements, actionable analytics, "how to " support, and site optimization to help improve technical, SEO, and overall site performance. 
Orchestrate
Understand audience motivations
Integrate
Study the data; look for patterns, insights and opportunities
Incubate
Develop visual, interactive, storytelling elements
Articulate
Give a voice to the brand
Motivate
Layer our UX, best practices and branding expertise
Reuse
Reuse UI design patterns, code and OOD features for scale. Utilize available APIs for a 'configuration first' solution.
Component-Based Architechture
CMS flexibility to build components vs multiple page layouts.
Scalability
Configure CMS core vs custom dev-saving time & money. Explore custom development only when needed.