That's right, we're moving to the new Basecamp! The new version of our project management and collaboration tool was released this past spring. After spending some time reviewing the new features, we decided it was finally time to make the move. As of September 4, the day after Labor Day, all of our projects will be migrated to the new Basecamp.
So, for our current clients, that means you'll be seeing a fresh new interface when you log in. But not to worry. Change is good! Catching up on updates, collaborating and sharing will all be faster and simpler.
Check out the images below. The project page compiles all parts of the project in one place, and the calendar allows easier at-a-glance understanding of the project timeline. We're excited to see how everyone likes it!
PROJECT PAGE:
The project page includes all the pieces of a project – messages, to-dos, files and more. However you'll notice messages are now called discussions. And the writeboards have been changed to text documents that will allow text formatting.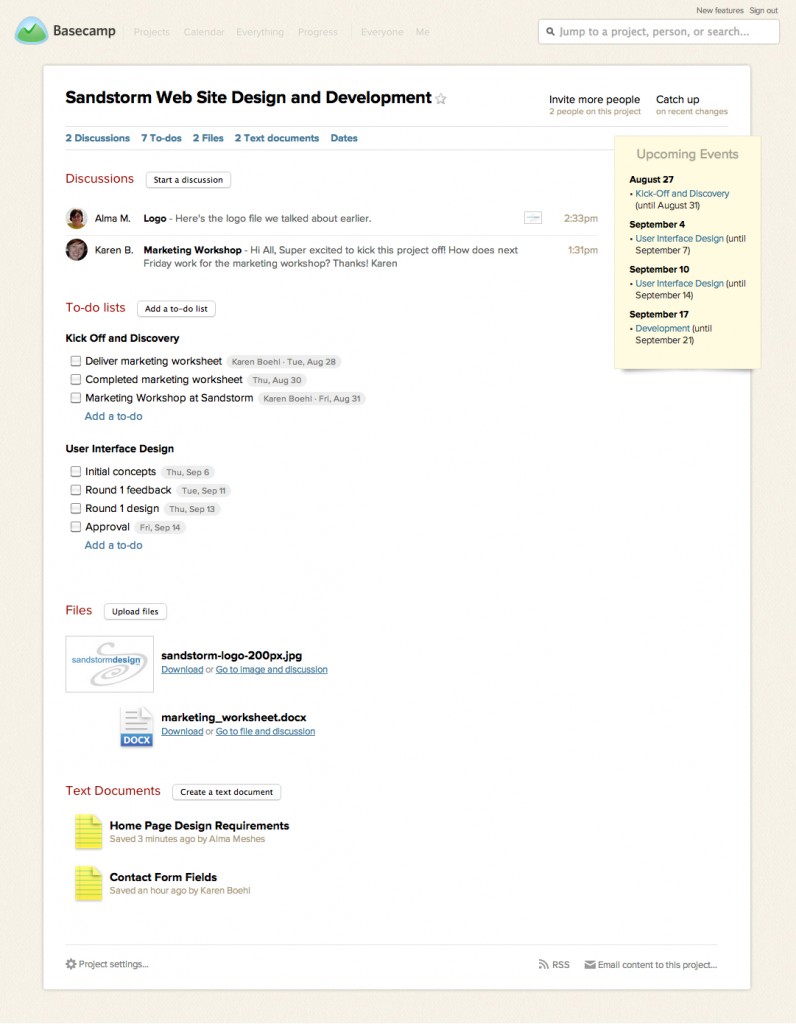 CALENDAR: 
To-do items are now listed on the calendar along with the larger milestones.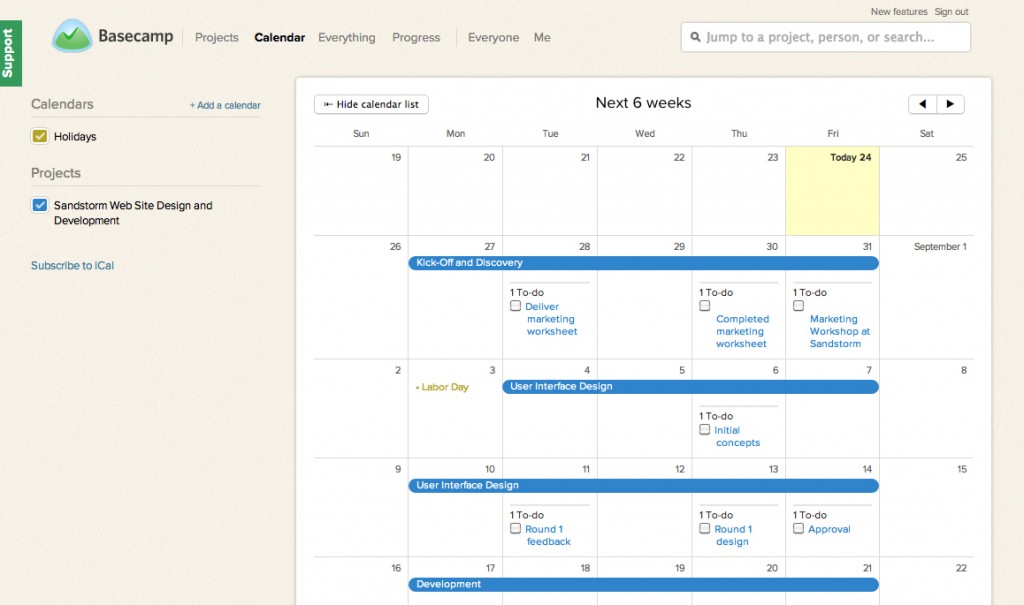 For more information, read the new Basecamp launch post.