We are a unique blend of philosophers, artists, educators, musicians, scientists, and poets
We live, eat, and breathe UX, technology, analytics and marketing. Creativity and strategy is not squeezed from us, but rather it pours out of us (e.g. some of our pets are named Elly Jelly Belly, Lila, Leroy, Jack, Hank, Norman, Riley, Fritzi, Spike, Sugar, Missy Elliecat, Louie, Bailey, Mia, Crixus, Lulu, Chuppie, Soda and Arthur). We don't simply make creative things; we are creative people and compelling storytellers. We have that unique talent to spark a conversation and build a connection. So no matter what challenge you give us, we'll take ownership of it, and we don't give up. We call this our "warrior spirit," one of three core values.
Curious where the name Sandstorm came from? (It was Sandy's nickname in college) 
We have pets named:
Elly, Lila, Leroy, Jack, Ruthie, Lucille, Hank, Norman, Riley, Fritzi, Spike, Sugar, Missy Elliecat, Louie, Bailey, Mia, Crixus and Ziggy.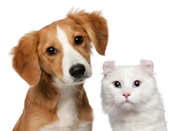 Our mission is to do good work for good people, and our 3 core values guide us every step of the way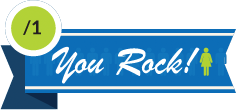 /1/ Warrior Spirit
We are chronic problem-solvers, collaborators, and champions of one another. We persevere. We are architects of client success stories that begin with the words "yes, and..." We're on a never-ending crusade to bring great ideas to fruition by bringing out the best in each other. Here respect is not just a philosophy — it's a lifestyle.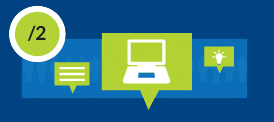 /2/ Learning and Sharing
We pride ourselves on being lifelong learners with insatiable appetites for new perspectives and sharing ideas. Active listeners whose curiosities are never in short supply, we believe you don't have to be bad to get better! Sandstormers spend 500+ hours each year learning and exploring new technologies, best practices in usability, and digital marketing trends.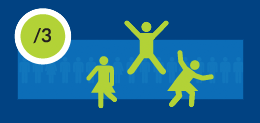 /3/ Have Fun!
There's no getting around it. We take fun pretty seriously here. We take laughter with our morning coffee, and we know that some of the best ideas come from giving our inner-selves a place to explore and play. The joy we derive from what we do is contagious, and it's one of the reasons why our clients love working with us so much. 
Sandstormers bring a range of interests, personality traits, and life experiences to the office, our clients, and our work
We asked our team, "What was your favorite vacation?" Roll over our photos to see what they said!
Sandy
founder & CEO
Trip to Anguilla
Mike
Director of Finance
Anguilla for our 10 year anniversary and vow renewal
Alma
Senior UX Architect
30th birthday adventure through Washington State
Janna
Executive Creative Director
When Tim and I traveled to Granada, Sevilla and Madrid, Spain for Thanksgiving.
Michael
Executive Experience Director
DEMF 2005
Laura
Chief Strategy Officer
backpacking across Europe the summer after my junior year abroad
John
Creative Director
Ten days in France--especially Paris.
Nick
Director of Analytics & Technology
Touring Japan in 2008 with Alma
Amanda
Director, Business Integration
Napa Valley with my hubby. Favorite wineries - Sterling, Frog's Leap and Duckhorn. It's Disney World for Adults!
Andy
Senior Engineer & Team Lead
Big Island of Hawaii
Costume Contest
On Halloween we dress up and get a half day off
Jesse
Interaction Designer
Spending a week and a half in a cabin at Lake Tahoe with a group of friends.
Nathan
User Interface Art DIrector
!
Jason
Production Administrator
We really didn't do vacations growing up
Emily
Web Strategy Director
Cinque Terre, Italy
scavenger hunt
super secret sandstorm event
Alicia
Account Director
St. John - U.S.V.I.
Sean
Technology Director
Ireland
Adam
Front End Web Developer
Jamaica mon!
Safina
UX Architect
!
Jeff
Sr. Developer
70,000 Tons of Metal cruise
Megan
Digital Strategist
My husband and I took a 3 week long road trip out west and covered 16 different states. We made stops in Denver, The Grand Canyon, Las Vegas, Yosemite, San Fransisco, Portland, Seattle, Yellowstone and Mount Rushmore.
Patrick
Full Stack Engineer
Paris or New Orleans, can't decide
having fun
birthday lunch, you rocks and random happy hours
Lindsey
Interaction Designer
SB 2011 (where we accidentally stayed at a beachside retirement complex)
Bill
Copywriter
Puerto Rico.
Joe
Front End Developer
2 week road trip from Seattle to L.A.
Eric
JavaScript Developer
Corolla, the Outer Banks, North Carolina
Terribeth
QA Analyst
Hawaii - My Parents, my sister & her family and my family all spent 2 weeks in Hawaii visiting 3 islands.
Cindy
UX Architect
Spent a glorious night camping in front of the Aegean Sea in Greece.
Emma
Jr. Digital Strategist
Dublin during Christmas
Bridget
Jr. Digital Strategist
One thanksgiving our family rented a cabin in the Smoky Mountains. That was pretty awesome. We made a spoof.
Honors and recognition that humble us
Thanks to our incredible (and inspiring) clients, we get to build amazing user experiences every single day.