1996 was a crazy time. Everyone was shouting "Show Me the Money!" or using a Fargo, ND accent. We were just meeting Kato Kaelin and teaching our friends the "Macarena".
It was a huge year, the U.S. hosted the centennial Olympic Games in Atlanta, and Star Wars was back in theaters for the first time since its original release. And oh yeah, people started using the internet more and more. Sure it was on Mosaic and Netscape browsers, but the World Wide Web was in more households than ever. The sites were amazing by 1996 standards, and well... "interesting" by 2013 standards.
Exhibit A: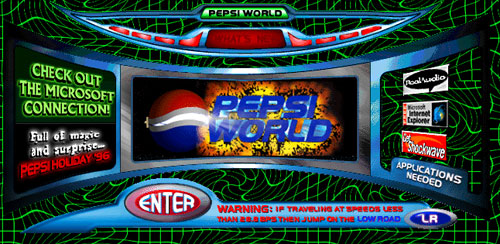 Accidentally responsive?
There is one thing that was happening that no one anticipated, many websites from '96 are tablet responsive. What? I thought this was a new thing that only recently started happening.
Well, it just recently started happening on purpose. Many of the sites in ye olde '96, were built using HTML tables — which meant that they were adjustable based on the size of the browser window. So, with a small window you would have compact content and on a larger window everything was more spread out. In effect, the site was "responsive" to your large (or small), hot, CRT monitor. (Note to our hipster friends, do not make giant, heavy monitors hip again. Thanks.)
Are we saying to build using tables? No. Not at all. It's just fun to see how things from the past relate to modern technology.
Trends tend to repeat themselves, and a lot from 1996 has come back again. Game of Thrones was first published then and now it's a phenomenon. Tupac (1971-1996? R.I.P.) was "revived" at Coachella last year as a "hologram." So, building sites that are adjustable based on screen size is back, too (just for different, more portable screens).
We're reviving a few website gems that are excellent examples of "antique responsive". (There's also a wealth of great examples on the Wayback Machine, too.) Enjoy.
7. VH1.com (circa 1996)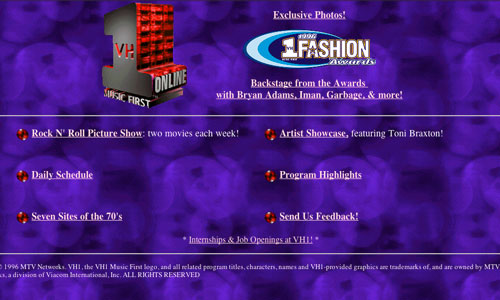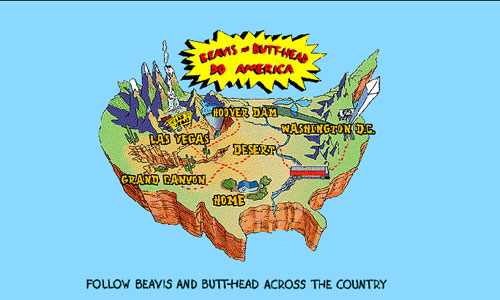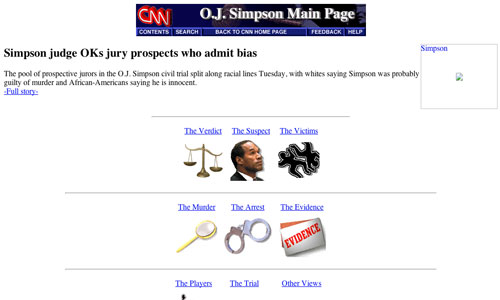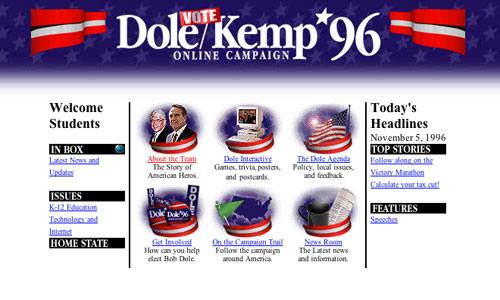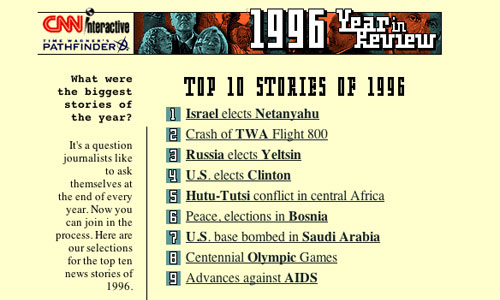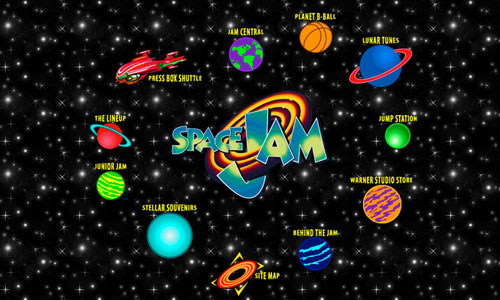 1. Lego.com  (circa 1996)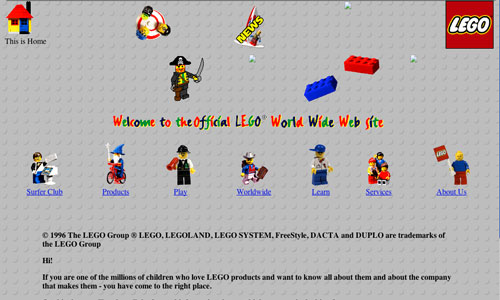 [Bonus: This site is not "responsive," but it's a great period piece of the era. 1996 Internet World Exhibition]
What will we think about sites from today in 17 years? Which will still be around?