CHICAGO, IL—March 1, 2018: Enterprising Women magazine is honoring the winners of the 2018 Enterprising Women of the Year Awards, an annual tribute to the world's leading women entrepreneurs. Sandy Marsico, CEO of Sandstorm Design, is among the honorees.
The prestigious awards program recognizes women business owners who have fast-growth enterprises, mentor or actively support other women and girls involved in entrepreneurship, and stand out as leaders in their communities. Sandy was recognized in the category of women who run companies with more than $5 million and up to $10 million in annual revenues.
Honorees will be recognized at the 2018 Enterprising Women of the Year Awards Celebration & Conference, March 4-6, at the Four Seasons Hotel in Miami.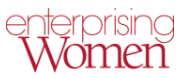 "The recipients of the 2018 Enterprising Women of the Year Awards represent an amazing group of women entrepreneurs from across the United States and as far away as Kenya and Malta," said Monica Smiley, publisher and CEO of Enterprising Women, the voice of women entrepreneurs. "We could not be more proud to recognize their accomplishments as CEOs of fast-growth companies, community leaders, and role models and mentors to other women and girls."
About Sandstorm Design
Sandstorm Design (https://www.sandstormdesign.com) is a Chicago-based brand experience agency. UX principles are at the core of everything we do, from marketing strategy to creative development to user engagement to code deployment. Our thoughtful, non-traditional, scientific approach to user research removes the subjectivity from the strategic and creative processes, helping clients make marketing decisions with the confidence they seek.
# # #